Sean Smith selected for 2022 Class of Leadership Columbia County
CRANSTON is proud to announce that Sean Smith, P.E. has been selected for inclusion in the 2022 class of Leadership Columbia County.
The 10-month long leadership program is managed by the Columbia County Chamber of Commerce. This highly informative and engaging program is designed to expose businesses and area leaders to the opportunities and challenges facing the community, promote and foster the development of leadership and educate and prepare community leaders who are committed to shaping Columbia County's future.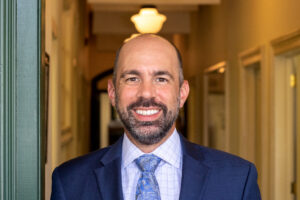 Each month, Sean and the other participants will experience topics concerning our community, including economic development, education, media, healthcare, government, diversification, military, and law enforcement.
Each Leadership class collaborates on a project to address a specific concern. Last year's class adopted four non-profits: The Mosaic Center, Columbia County Foundation for Children, Hope House and Child Enrichment.
As a member of this exciting program, Sean will make many connections while learning more about the issues that face our great community. We know this will add to his leadership skills and make him an even better, more effective leader for CRANSTON and for Columbia County.
The program is presented by TaxSlayer, along with premier sponsors Herbert Homes, Harlem Family Dental and Cranston.