CRANSTON Welcomes Structural Department Manager Rob Still
CRANSTON welcomes Robert Still Jr., P.E., who will manage CRANSTON's Charleston Structural Department.
CRANSTON's rapid growth in the structural design discipline requires someone with Still's extensive background in management and design.  He will develop business leads and lead project management in CRANSTON's Charleston office, while also providing assistance in Augusta.
A registered Professional Engineer in South Carolina, Still received a Bachelor of Science in civil engineering from The Citadel, The Military College of South Carolina. He is a member of AISC, ASCE and the Structural Engineers Association and holds several certifications:
SE-1
LEED Accredited Professional
Licensed General Contractor
Licensed Residential Home Builder
Licensed Residential Home Inspector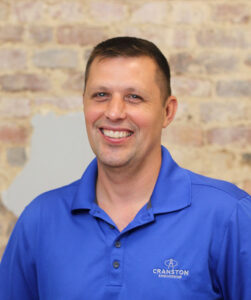 Still has extensive knowledge of Integrated Project Delivery, construction partnering, design and analysis of materials. Specific to structural design, Still has experience with wind and seismic design, progressive collapse, and anti-terrorism/force protection principles and concepts. He has managed complex construction projects ranging in size from $50,000 to $45 million.
He  has worked on multiple project types including multi-story commercial, higher education, medical office buildings, hospitals and K-12 schools.
Still lives in Summerville and has 13-year-old twin boys and an 11-year-old daughter. He enjoys spending time outside at the lake, beach or river. Still also is an avid deer hunter and saltwater fisherman.